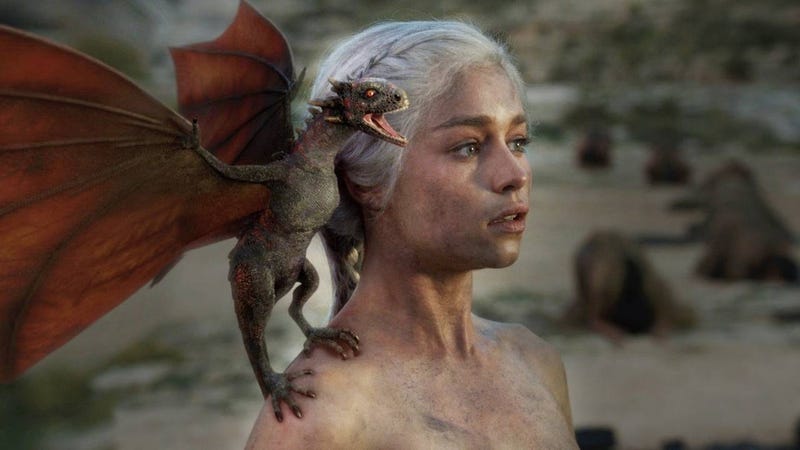 Good news, Ser Jorahs of the world: Your beloved Khaleesi isn't going anywhere. Game of Thrones fans started freaking out late last week over rumors that Emilia Clarke would not be returning to the show next season, but HBO has issued a complete denial on the matter.
The hysteria seemed to pick up speed on Saturday, hopelessly locking dozens of caps across Twitter:
"Absolutely untrue," said HBO spokesperson Mara Mikialian when asked by Gawker about the supposed departure. "She's absolutely back for Season 5."
The apparent source of the rumor was fake news generator Sunday Times Daily, which lets lovers of bad jokes write their own poorly-edited hoax articles. As of Wednesday, the site's story about Clarke had been read over 200,000 times.
[ Image via HBO]